Healthy Food Snacks - Recipes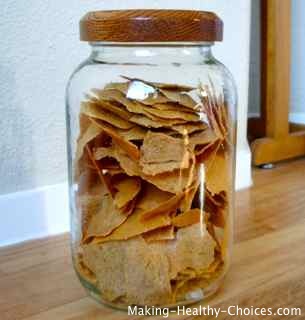 These healthy food snacks are all raw and vegan. They are healthy and delicious snacks that will satisfy cravings while feeding your body with nutrition.
Of course healthy food snacks include whole fruits, berries, vegetables, nuts and seeds - and these are great. The recipes below will provide you with some ways to create different kinds of healthy snack foods that are great when at home and also when travelling, camping or out and about.
Do you want to eat better but just don't know how to begin? Two of the biggest challenges people face when trying to eat better are habitual snacking on unhealthy junk food and not having something healthy and quick on hand when hungry.
These healthy food snacks can help you with both of those challenges.
Play with these recipes, find the ones you like and then use them. Make several of these healthy food snacks ahead of time and get into the habit of always having a stock of them prepared.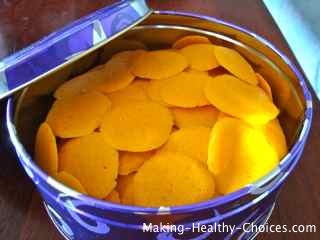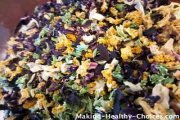 With your cupboards full of these healthy food snacks you will always have something quick on hand when you are hungry and you won't have to reach for that unhealthy junk food.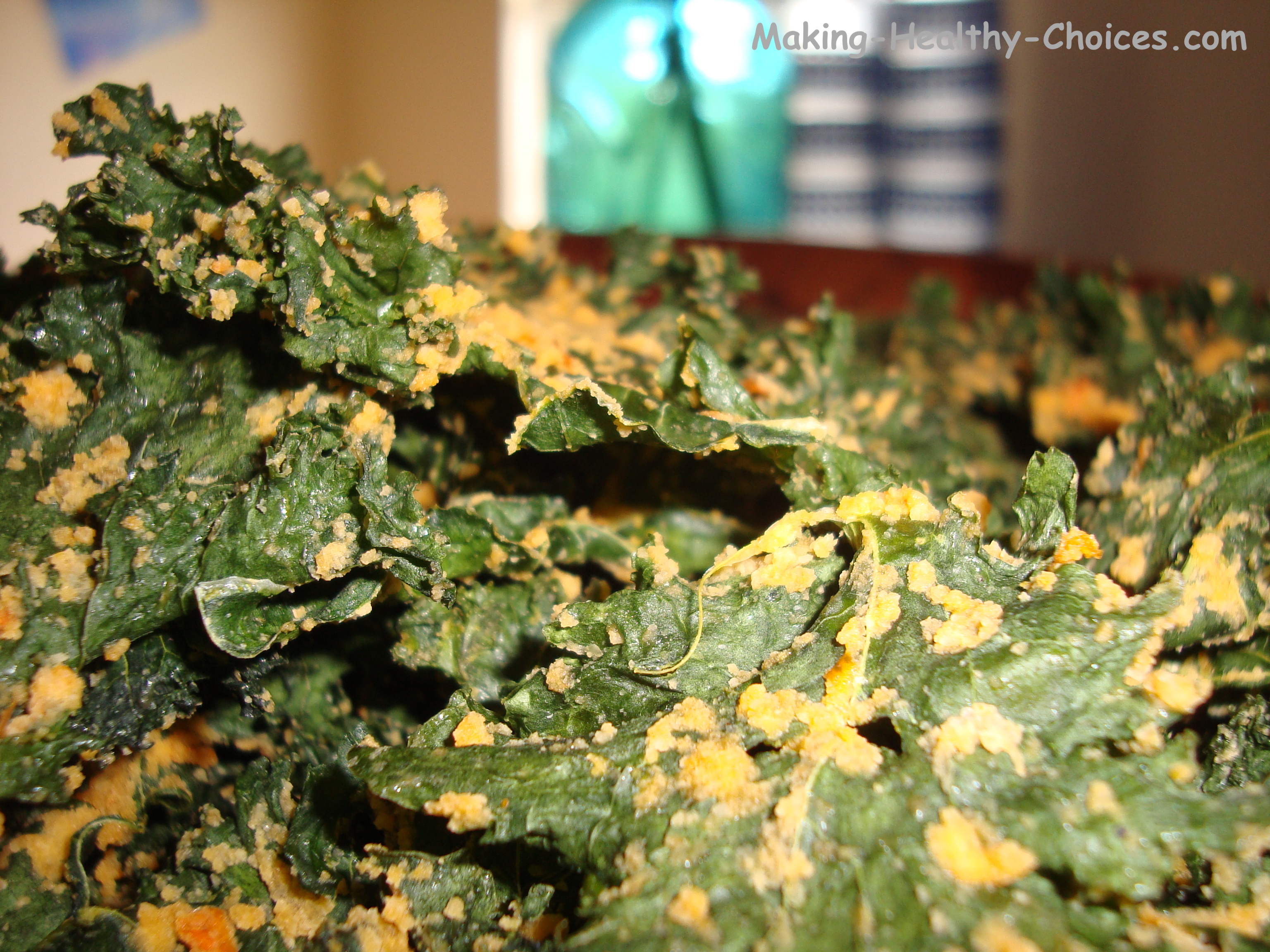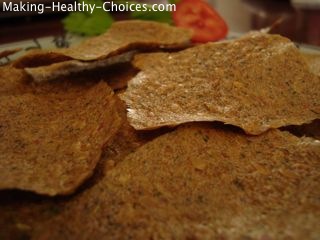 Plus you will be feeding your body highly nutritious foods which means cravings will lessen and your body will want for more healthy foods and will easily turn away from junk foods full of artificial ingredients.
Just yesterday I had a beautiful conversation with a stranger. He was overweight but told me that he had been much heavier a year ago. He used to live on junk food and fast food. He told me that since he started eating more nutritious food and healthy snacks he is actually wanting more healthy food rather than the junk he used to crave. And he told me that he recently ate a fast food burger meal and he immediately felt sick and tired. He didn't want or crave having it again.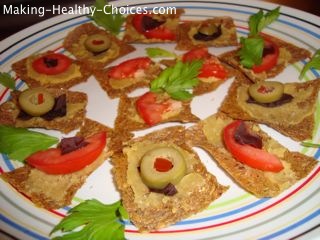 By eating healthy your body will align with health - you will naturally (without even realizing it) turn towards healthy foods and not even want the unhealthy junk.
On this page you can find a resource for healthy snack recipes. Try the recipes, play with them and adapt them to your tastes so that you will love eating them.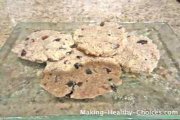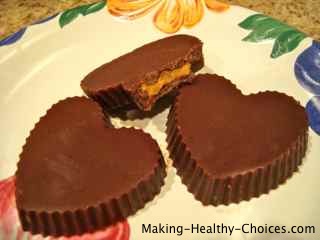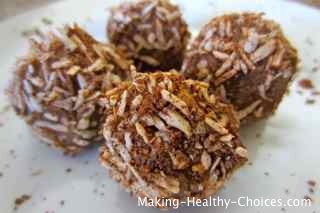 Think of the possibilities ... use these free raw food recipes for so many things;
Hors d'oeuvres
Great camping snacks
Going to the movies? - bring these along
Hiking, great on the trail or stopping for a picnic
Need snacks for the kids? Bring them in the car, to the park or wherever you go
Great to add to packed lunches
Keep them in your office for an afternoon snack
Enjoy while relaxing at home, watching tv, reading a book...
Perfect travelling food, bring them on the plane, car, train, boat...

Healthy Food Snacks - Recipe Index
Click below to see the recipe for each item.
---
Nori Wraps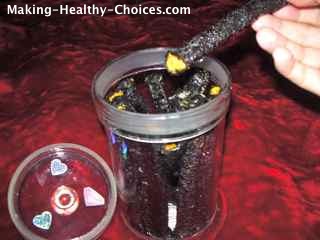 Create all of your healthy food snack recipes with LOVE - it is the secret ingredient that makes everything come together.
Scroll down for more information on the ingredients listed.
Ingredients: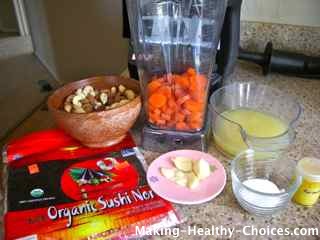 Mix everything except nori in the blender (I use a Vitamix Blender) and blend until slightly chunky.
Use scissors to cut the nori sheets in half. Spread a little of the mixture onto a nori sheet and roll into a cigar shape. Continue with rest of mixture.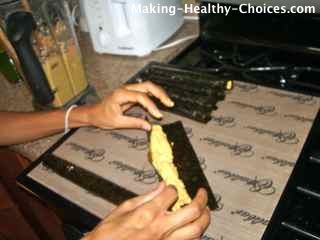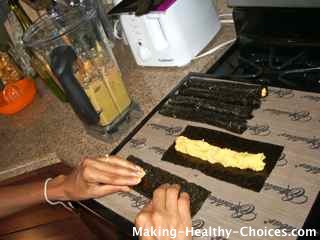 Place nori wraps on a dehydrator sheet (I use an Excalibur Dehydrator) and dehydrate until dry and chewy. Will take several hours.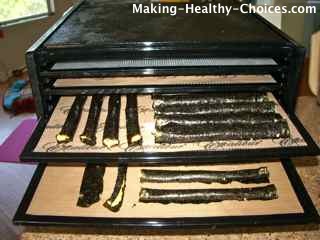 Options:
Try adding sun-dried tomatoes, chili powder or any other spices you like. Play with this recipe and make it into something you love.
---
MORE INFORMATION ABOUT THE THINGS MENTIONED IN THE HEALTHY FOOD SNACK RECIPE ABOVE:
---
Nori is seaweed that comes in paper thin sheets. Like all seaweed, nori is very mineral rich and is wonderful to strengthen the kidneys, nervous and immune system. Nori is a protein rich food that is high in vitamin A, B, C and D. It is also a good source of calcium, iron, potassium, iodine and many trace elements. Click one of the following links to learn more and/or to purchase:
USA based supplier for Nori
Carrots are a vegetable that many are already familiar with, they are widely available in most markets. Carrots are high in vitamin A and carotenoids. They also contain B vitamins, phosphorous, iodine and calcium to name a few. Carrots are wonderful in helping with constipation, indigestion, regulating blood sugar, purifying the blood, relieving menstrual pain, improving night vision, improving skin health and they are anti-carcinogenic. Select carrots that have a deep rich colour and that are firm and crunchy.
Nuts and Seeds are high in protein and contain many vitamins and minerals. They are a good source of healthy oils, vitamin E and essential fatty acids. Many are great sources of calcium, phosphorus, magnesium and potassium. Brazil nuts are a great source of selenium.
Lemons are a wonderful citrus fruit widely available in most markets. Lemons are high in vitamin C, B1 and potassium. Lemons aid in digestion, support the liver, improve absorption of minerals, cleanse the blood, break down mucous buildup, and they are antiseptic and antimicrobial, just to name a few of this fruits amazing properties.
Garlic is widely used in many cultures. It has amazing benefits including tonifying the digestive and elimination systems of the body. Garlic stimulates metabolism and has been long used in many cultures to treat both chronic and acute diseases. Garlic is anti-bacterial, anti-carcinogenic, anti-fungal and works against parasites while at the same time promoting the growth of healthy intestinal flora. Garlic is found in most grocery stores and markets around the world.
Turmeric has long been used in culinary and medicinal preparations. It is a very high source of beta carotene. It is a wonderful immune system booster that enhances digestion, dissolves gallstones, regulates blood sugar, is antibacterial and anti-carcinogenic just to name a few of its properties.
Sea Salt is a much healthier option to iodized table salt. Sea salt is rich in minerals and the best ones to buy are the ones that are gray or pink. It can be purchased at most grocery stores.
Vitamix Blender is a very powerful high speed blender that is fantastic for making healthy food snacks. To learn more about and/or to purchase the Vitamix Blender, click here.
Excalibur Dehydrator with teflex sheets (needed for foods that start out as a thick liquid) is one of the best dehydrators out there. It allows you to dehydrate foods at a low temperature thereby keeping all enzymes and nutrients intact. This comes in really handy when making healthy food snacks. To learn more about and/or to purchase the Excalibur Dehydrator, click here.
| | |
| --- | --- |
| | If you've found this website helpful to you, please consider offering a donation. |
Leave 'Healthy Food Snacks', return to "Healthy Food Recipes'
Go to 'Making-Healthy-Choices' homepage