Eggplant Recipe
(Eggplant Crunchies, Raw Vegan Bacon Bits)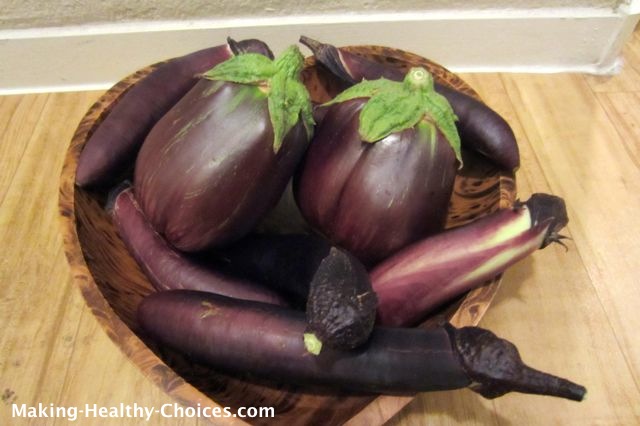 This eggplant recipe is so versatile; its crunchy, tasty and can be used on so many things.
I was recently given a bunch of eggplant from my friend's garden and I came up with this fun way to use it.

Once made, these will last a long time and are easy to carry, making them ideal travel or camping foods.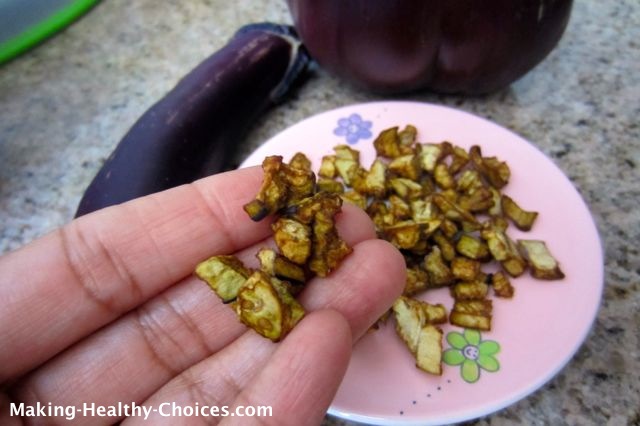 Here are some great ideas for using these Eggplant Crunchies.
Airplane snacks (or boat or train)

Car trip snacks
Camping food
Add to dehydrated instant soup mix
Sprinkle on salads, potatoes, soups or any meal (think bacon bits)
Sprinkle inside wraps or sandwiches
Add to trail mix
Snack on just as is
INGREDIENTS:
Eggplant, cut up into small cubes
3 tbsp tamari
2 tsp maple syrup (or sweetener of your choice)
1/2 tsp cayenne
dash black pepper
1-2 tsp lucuma powder (optional)
Cut up eggplant and set aside.
Mix all other ingredients in a big bowl to make the marinade.
Add cubed eggplant to the marinade, mix well and let sit for a couple of hours or overnight.
Place on dehydrator trays (I use an Excalibur Dehydrator) and dehydrate until crispy, I left mine overnight.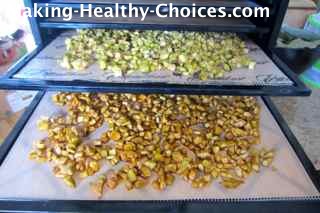 When crispy, store in an air tight glass jar.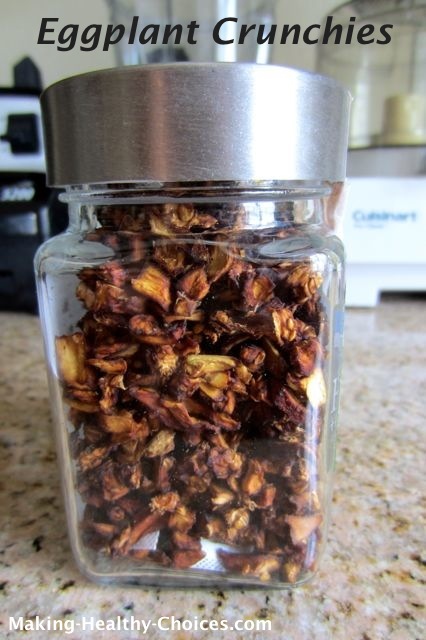 Options for this recipe;
For the marinade you could also use things like Vegemite, Marmite, Nutritional Yeast, Sea Salt.  Not everyone chooses to use these types of ingredients but I mention them as some may like to experiment with these.
You can also make this eggplant recipe in a spicy tomato marinade using a marinade made from fresh tomatoes, sun dried tomatoes, chili peppers, dates, thyme, rosemary and dill.  I have yet to try this variation but I am sure it will be delicious!
Another idea is cutting the eggplant into thin strips instead of cubes.  Follow the rest of the recipe the same way and you will end up with something like eggplant jerky or eggplant 'bacon'

We made these a few weeks ago and they became an instant hit in our home.  Everyone that tried them, asks for more!

Leave 'Eggplant Recipe', return to 'Health Food Recipes'
Go to 'Making-Healthy-Choices' homepage
You may also like:
| | |
| --- | --- |
| | If you've found this website helpful to you, please consider offering a donation. |