Vegetable Soup Recipe
Dehydrated Vegetables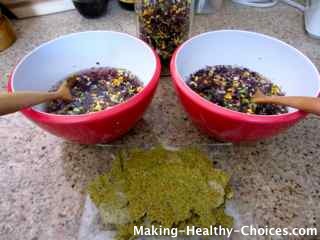 This vegetable soup recipe can be prepared ahead of time and then used as in instant soup mix, a trail mix or an add-on to many meals.
Make a large batch of this recipe, this beautiful vegetable soup mix, and then you will have it on hand to use for so many things. You can;
make vegetable soup
use it in a trail mix recipe
sprinkle it on salads
add it to other soups or sauces
take it with you when travelling, camping or hiking for a great snack or an instant soup meal
Here is a picture of me making a cup of soup in the airport during a recent trip. This picture has sparked quite a conversation over on Facebook - check it out here.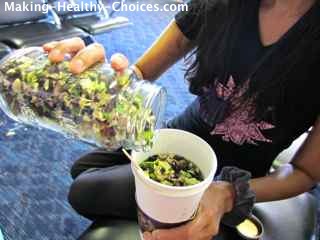 Simply take raw organic vegetables of your choice, cut them up into small pieces, dehydrate (I use an Excalibur Dehydrator) them completely and then store the mixture in an air tight glass jar until you are ready to use it.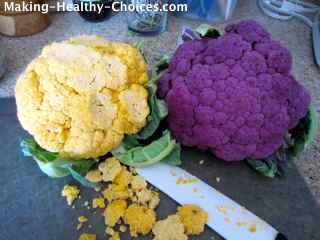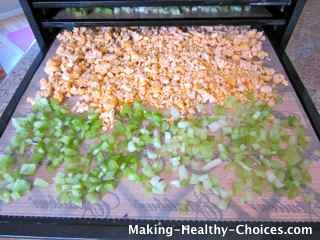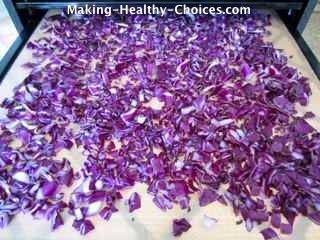 It is incredible how much flavour these little dehydrated morsels retain! And if dried and stored properly this mix has a nice long shelf life.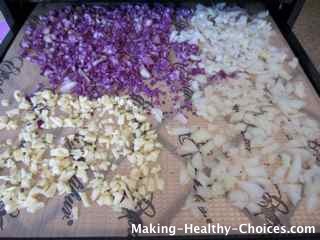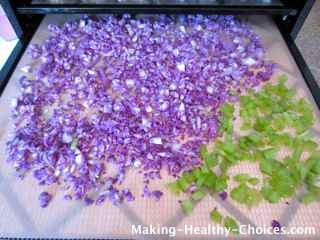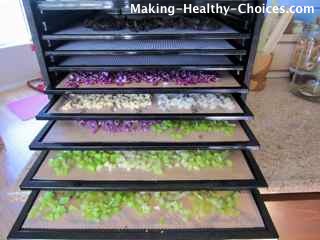 Use whatever vegetables are fresh, in season and sound good to you. Some ideas of what you can use in this vegetable soup recipe include;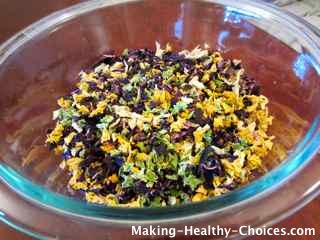 cauliflower
cabbage
onions
garlic
parsley
celery
mushrooms
bell peppers
seaweed
carrots, etc.
Once dehydrated and mixed together you can then add some spices before storing in an air tight glass jar.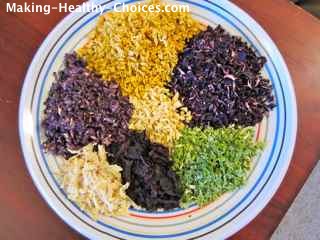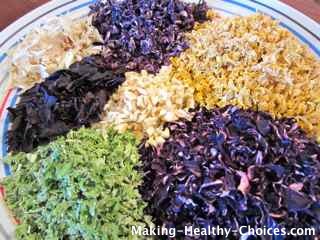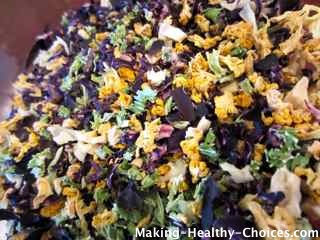 Some of the spices I have added before storing in a glass jar are;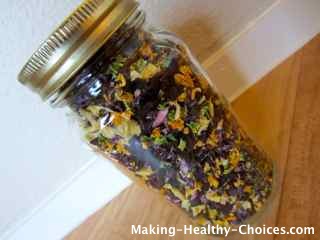 thyme
dill
cilantro
chilies
curry spice mix
sea salt
paprika, etc.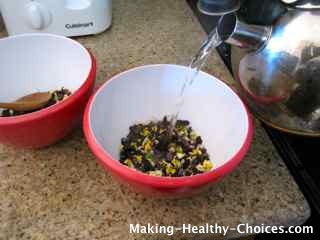 To rehydrate back into soup, simply pour a little of the vegetable mix into a bowl or cup and add hot water, let sit for a minute and then enjoy a tasty serving of warm vegetable soup.
For added flavour you can add a drizzle of olive oil or hot chili oil before serving.
In our home we often serve this soup with homemade raw crackers.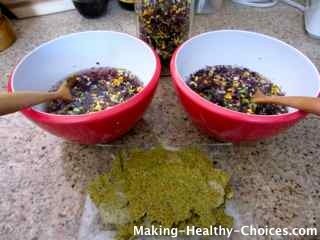 Have fun with this vegetable soup recipe - this is a great way to use up an abundance of vegetables if you have more than you can use. It's also a great way to buy in season and then still be able to benefit from a harvest later in the year, especially through a long winter.
Looking for another great raw vegan soup recipe? How about Cream of Mushroom Soup?
| | |
| --- | --- |
| | If you've found this website helpful to you, please consider offering a donation. |
Leave 'Vegetable Soup Recipe', return to 'Healthy Food Recipes
Go to 'Making-Healthy-Choices' homepage