Homemade Cleaning Products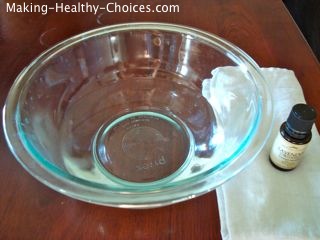 Our Health is at Stake
Using homemade cleaning products in your home will improve your health and provide a safe, non-toxic environment for you and your family.
This site will share homemade cleaning product recipes and general house cleaning tips. Check out the spring cleaning tips page for additional information.
Have your own recipe to share - please do so here.
What you clean your home with is a very important part of your overall holistic health. Repeated exposure to the toxic ingredients in many commercial household cleaners can contribute to allergies, breathing disorders, chronic skin irritations, dry skin and eye irritations as well as to chronic degenerative diseases.
How Clean Are Your Cleaners?
We all need to clean our homes but have you ever stopped to look at the ingredients on some of those commercial cleaning products? So many of them are full of things that are harmful and potentially very dangerous to our health and the health of our planet.
Some of the cleaners you are buying don't even have their ingredients listed. These companies are not required to list everything that is in their products and that leaves you in the dark.
Don't use something in your home, around your family, if you don't even know what it is in it or the potential risks involved with the repeated use of it.
Whatever you are using to clean your home comes into contact with your skin and you also breathe in the vapors from those cleaners. This happens, not only while you are using the products, but also afterwards as residues will hang in the air and on surfaces in your home.
Too Many Cleaners, Too Many Harmful Ingredients...
There is a big money making industry out there that has many of us convinced that we need to buy a different cleaner for each part of our home. In actuality you can clean your entire home with just a few very natural and very safe ingredients and I will show you how on this site.
Are you using all or some of these in your home?
window cleaners
floor cleaners and polishes
carpet cleaners
tub and tile cleaners
drain cleaners
mold and mildew removers
toilet bowl cleaners
counter top cleaners
disinfectant sprays
oven cleaners
metal cleaners or polishes
furniture polish or dusting sprays
upholstery cleaners
dishwashing detergents
air fresheners, deodorizers, odour removers
Take a look at the ingredients on those things. It is alarming to note that the pollution level inside many urban homes today, especially on a cleaning day, is higher than it is outside!!
The Bigger Picture
Most of the companies that make these products are concerned with their bottom dollar - not your health. Just because something is on a store shelf does not make it safe or healthy to use in your home.
It is up to each one of us to make the choice to stay away from these hidden toxins.
We vote with our money. If we all stopped buying toxic cleaners, they would be forced to stop making them (or to make safer ones).
And think about the people that work in the factories that make these cleaners and the intense daily exposure that they endure in order to get these products into the stores. Think about the waste that is produced from the factories that then enters into our environment.
None of this is healthy and the long term effects of this can be potentially very damaging for us now and for generations to come. Using your own homemade cleaning products is a safe, easy and cheap way to increase your health, the health of your family and the health of our planet.
We Have a Choice
We have a choice here. We cannot control all of the pollutants we are exposed to in the world, but you can control what you introduce into your home.
Only buy products with healthy ingredients or, better yet, make your own homemade cleaning products. If you make them yourself, you will not only improve your health but you will save so much money too.
Making Your Own Cleaners
We clean our entire home using only natural, safe ingredients including;
water
white vinegar
baking soda
castile soap
lemon juice
essential oils
Below are simple recipes and house cleaning tips for cleaning your home using homemade cleaning products that you can easily make.
As this site grows I will continually add to this list. Keep checking back or subscribe to this site to know when new recipes are added.


All-Purpose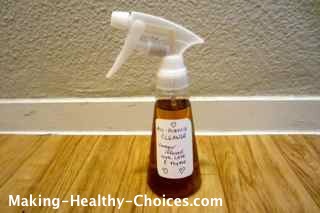 All-Purpose Spray Cleaner
Windows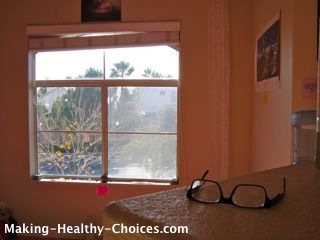 Windows, Mirrors, Glass Surfaces, Eyeglasses
Dust Control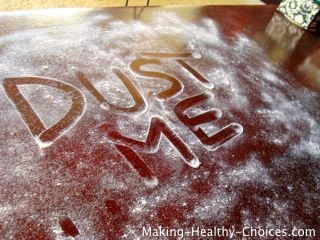 Dusting Tips for Your Home
| | |
| --- | --- |
| | If you've found this website helpful to you, please consider offering a donation. |
Your Homemade Cleaning Recipes
Do you make your own cleaning products? Please share your recipes and ideas here. Let's all inspire each other to make our homes clean and healthy.
Recipes and Ideas Others have Shared
Click below to see contributions from other visitors to this page...

Replace All Household Cleaners with Green Alternatives

My challenge to replace all household and personal cleaners with simple, cheap and green alternatives... I am a 39 year old mama of a 1 & 3 year old. …
Leave 'Homemade Cleaning Products', go to 'Making-Healthy-Choices' homepage