Hi,



MAKING-HEALTHY-CHOICES e-ZINE

(February 2013 Issue #019 from www.Making-Healthy-Choices.com)




A fr*ee monthly newsletter to inspire you to be the healthiest, most vital and vibrant version of You!



---
A warm welcome to the Making-Healthy-Choices e-zine... Taking the time to focus on your health is the most important thing you can do - you are worth it!

In this month's e-Zine...
"Where there is love there is life." - Mahatma Gandhi
---
Chocolaty Goodness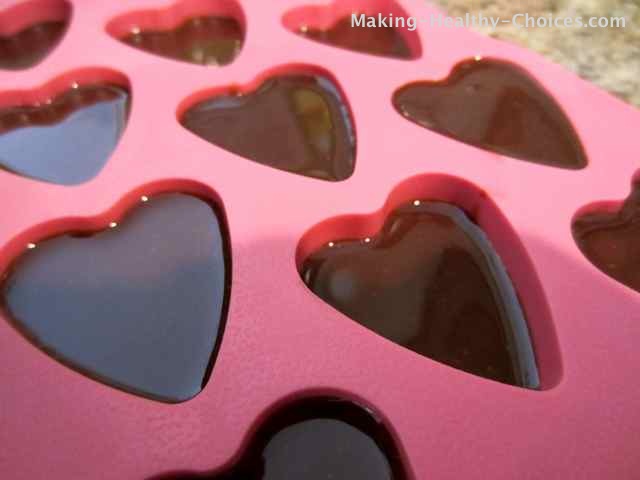 We are quickly approaching Valentines Day. Play with these fun ideas, make them to share or just to indulge with yourself.
CHOCOLATES CHOCOLATES CHOCOLATES
This is raw, vegan, healthy and delicious chocolate! Learn to make the base and then play to create unique indulgences of your own.
Healthy decadence at its best!!
My favourites right now are;
adding cayenne pepper to make a spicy chili chocolate
adding shredded coconut to make macaroons

adding bee pollen to make a chocolate with a nice crunch
making almond butter cups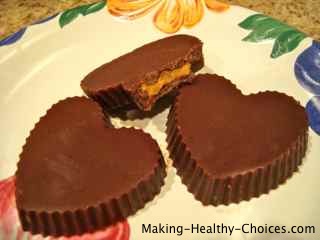 I almost always use heart shape molds and, what's more perfect than that during this week?
This easy recipe only has 6 ingredients and is so quick and easy to prepare!
Click here to see the super easy to make chocolate recipe (with all the variations above and more).
---
Instant Bliss - Rejuvenating Bath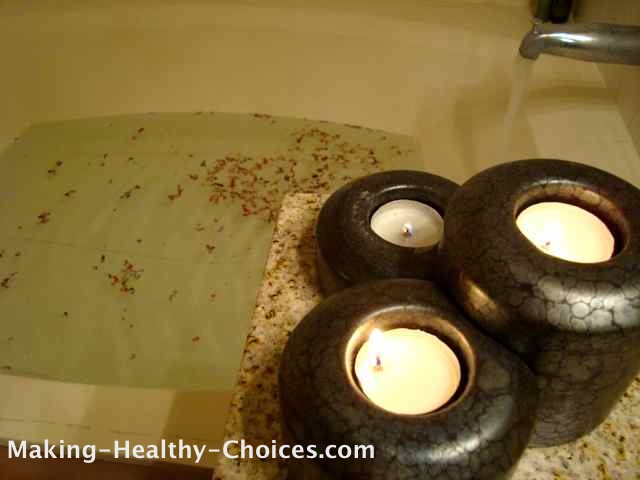 There is no better nor faster way to instantly transport you to a state of BLISS!!
Create this bath, immerse and enjoy!! Enjoy with your beloved or on your own - it's all good!!
Ingredients;
Fill your tub and add all the ingredients. Light a few candles to give the room a beautiful soft glow and keep a tall cool glass of luscious red hibiscus juice (or water) near the tub to keep you hydrated while you soak.
Immerse yourself, close your eyes and deeply breathe in the aroma surrounding you. The essence from the oils and flowers are calming and soothing to the system and will help transport you instantly to that place of wonderful bliss.
ENJOY!!!
---
Recommended Movie to Soothe Your Soul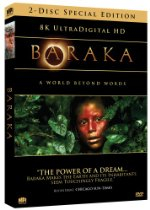 In keeping with the theme of this newsletter I wanted to choose a heart opening movie.
After soaking in your rejuvenating bath this is the perfect movie to enjoy while nibbling on your home-made chocolates.
This movie is truly spectacular!! It is shot in 24 countries on 6 continents.
The word Baraka means Blessing.
This film is a collection of incredible images set to glorious music that depicts the human condition like you have never seen before.
The world, our place in it and our deep connection to one another is summed up in 104 stunning, awe-inspiring visual and audio minutes.
This is a film that I highly recommend being a part of anyone's collection!
To read more about and/or to purchase Baraka, click here.
---
If you like this e-zine please share it. If it's been shared with you please subscribe to the Making-Healthy-Choices e-Zine here.

Next month: More quick and easy Holistic Health Tips and Information.

Until then, make healthy choices and be well,

Nadia

Nadia Harper RHN
Holistic Nutritionist and Health Advisor
https://www.making-healthy-choices.com
Follow us on




Disclaimer: This e-zine is for educational purposes only, for the free exchange of ideas in relation to health and wellness. There is no intention to diagnose, prescribe or be a substitute for the advice of a licensed medical practitioner. It is your birthright to learn and make your own choices and the author holds no responsibility for you doing so.
Copyright © 2013 Making-Healthy-Choices.com All Rights Reserved